My apologies to readers who subscribed to this blog through Feedburner but I've gone ahead and deleted my feeds from their service. I won't be providing an alternative email subscription service, but the content feed will still be available from this URL.
Please note that redundant WordPress feeds for comments, categories and tags have been removed. Continued hits on those URL's will be frowned upon ;-) Anyhow, if you're looking for a decent feed reader for your (GNU/Linux) desktop then Liferea might be worth a shot.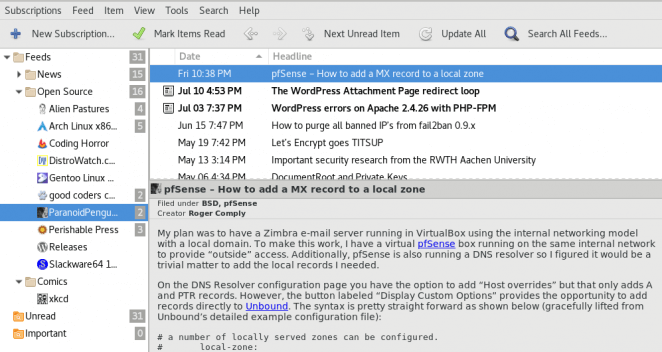 Thank you for reading!
Feel free to waste more time by subscribing to my RSS feed or find me on Keybase.