Like everyone else I've been bombarded with these privacy policy updates lately, and for the most part, I like what I see. However, an email from [redacted]@edm.asus.com explaining how Asus will guard my personal information made me feel less than confident in their ability to do so.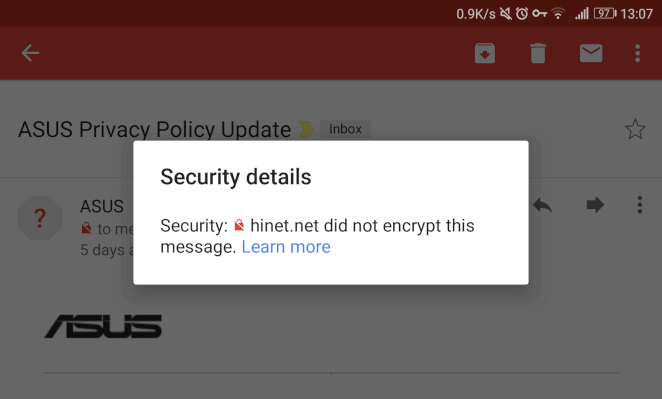 It's hard to trust a company with your personal information when they still deliver e-mail over non-secure connections in 2018. For a tech company like Asus, it's just ridiculous.
Relevant email headers:
Received: from no-reply.asus.com (61-216-134-116.HINET-IP.hinet.net. [61.216.134.116])
by mx.google.com with ESMTP id ...
for <[redacted]@gmail.com>
Tue, 29 May 2018 ...

Thank you for reading!
Feel free to waste more time by subscribing to my RSS feed or find me on Keybase.