So I noticed this new "Recrawl now" link that had suddenly appeared in Google Search Console (beta edition) and was immediately enticed. The result however was not what I had in mind. I can deal with being fooled on April Fool's day, but getting Rickrolled in 2018… now that's just pure evil. Anyhow, enjoy an animated gif of Google's trolling below.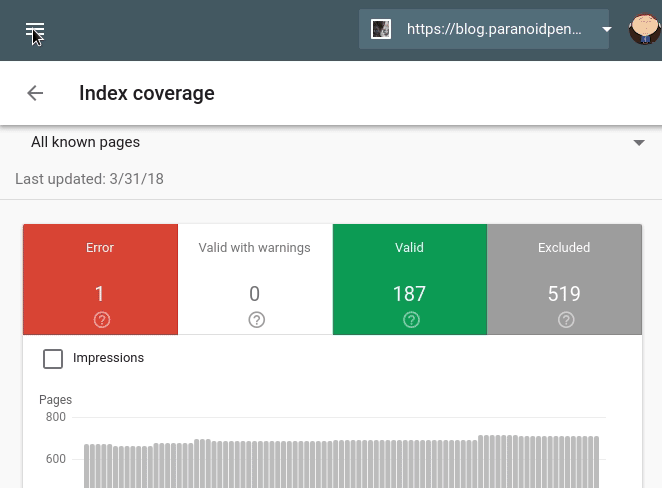 Thank you for reading!
Feel free to waste more time by subscribing to my RSS feed or find me on Keybase.