KDE Plasma 5.20 arrives in Slackware-current
Slackers rejoice! The dark ages have finally come to an end. Our benevolent dictator for life has spoken, and KDE Plasma 5 has arrived in /testing on Slackware-current. Patrick Volkerding announced the update with his usual lack of fanfare on the Slackware-current changelog:
Welcome to vtown, volkerdi's friendly takeover of alienBOB's ktown Plasma 5 packages! Enormous thanks are due to alienBOB for maintaining and leading testing of Plasma 5 on the side, even as I wore out his patience (and likely others as well). But now this has made it into /testing and it won't be all that long before it'll hit the main tree, so test it out and let me know if anything broke.

Source: Current (pre-release) ChangeLog for x86_64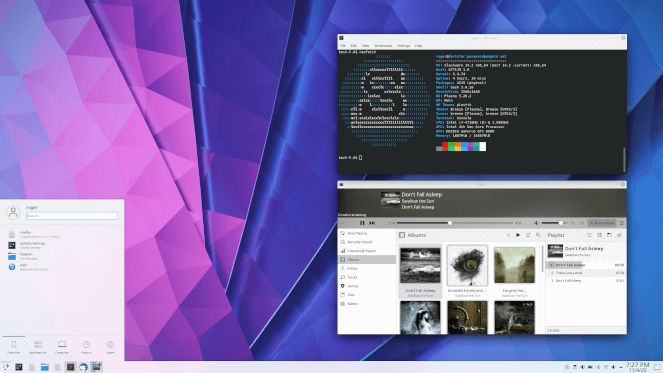 There are currently a few bugs lingering, as is to be expected, but I have not run into any serious issues. Granted, there have been a few years since I last used the Plasma desktop, so I might not be the most reliable source of information. Still, I'm thankful for once again being able to run a modern and customizable desktop environment on Slackware Linux.
I'm also pleasantly surprised to see Slackware Linux brazenly packing KDE Plasma 5.20 instead of an older LTS release. Seeing how Slackware releases tend to outlive most LTS software these days, it's probably not a bad choice. Anyhow, let's give this vtown a run for its money so we can get Slackware 15 out the door sooner than later.
Praise Bob and thanks to alienBOB as well.