About Slackware-current
So you've patiently been waiting for the next Slackware release but eventually you're considering making the move to Slackware-current. So what exactly is Slackware-current and what would be the pros and cons of switching from stable to -current.
Please note that the content of this post is based on my personal experience with, and opinion of Slackware-current, and comes without any guarantee or claim on correctness.
Is Slackware-current a rolling release?
No, I believe the following section gracefully lifted from Wikipedia aptly describes -current:
Linux distributions may maintain a development branch in between releases. These development branches (dev-branches) are often labelled with the suffix -current, -unstable, -testing or -snapshot and may resemble a rolling release because software in such a branch is continually updated. However, unlike a rolling release, primary development branches are intended to be the next release, and will be frozen and tested before such a release.
Is Slackware-current stable?
The short answer in my opinion is yes. You won't be left with a broken system after every update, but you're also expected to deal with issues as they become apparent. Occasionally you could even be exposed to profound system changes like the move from udev to eudev back in 2015. Most days though it's fair winds and calm seas.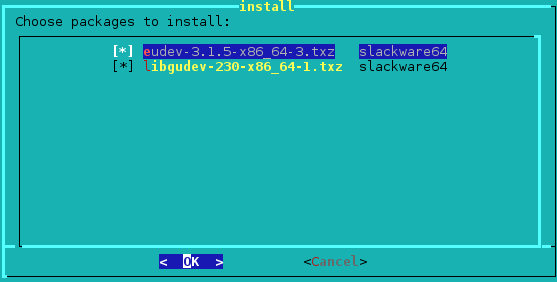 Five simple rules for dating Slackware-current
Assembled through trial by fire and a pinch of common sense:
Always read the changelog before applying updates.
Always install added packages to the distribution before upgrading existing packages.
Make sure that third party packages do not unintentionally block new packages added to Slackware through slackpkg's blacklist.
Always keep a working copy of your running kernel and initrd when new kernels are added to Slackware.
Remember to rebuild kernel modules after kernel upgrades.
Managing additional software
The preferred approach for adding additional software to Slackware is to use SlackBuild scripts provided by slackbuilds.org. These scripts wont always build on -current so I maintain my own collection of modified SlackBuild scripts for the packages I'm using. I'm also aware of Pounce's SlackBuilds repository for -current.
System libraries in -current are continuously upgraded so the need for rebuilding your collection of additional packages may occur frequently.
Should you run Slackware-current?
Definitely maybe! In my opinion -current is a great choice for users experienced with (or passionate about) Slackware Linux. We should also acknowledge that users running -current adds great value to the distribution by reporting bugs and resolving issues for different hardware and use cases.
On the flipside, if you're sitting in front of your first Slackware installation then a move to -current might not be in your best interest.