Do we need a Slackware Enterprise Linux?
So the annual "Slackware needs PAM and Kerberos" thread is going strong over at linuxquestions.org at the moment. This particular topic always seem to awaken a collective inferiority complex within the Slackware community, where users are aggressively refuting any claim that Slackware is not a viable choice for business use (you can do anything with some lines of bash right?…). At the opposite side you have users arguing that Slackware has become a niche hobbyist distribution due to its reluctance to implement mainstream technologies.
So what makes an enterprise distribution?
Central management of users, services and policies.
Infrastructure management software.
Server replication, load balancing and failover.
Security advisories.
LTS and SLA's.
And what does a "real" enterprise distribution look like?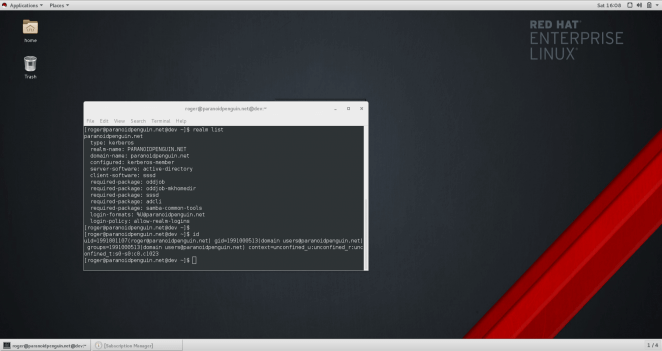 Though it makes a successful business model for software giants like Red Hat, it's borderline outrageous to expect the same adaptation from Slackware Linux. As a comparison, Red Hat has 10 700 employees worldwide while Slackware has a single paid developer.
Most of the Slackware community are well aware of the difference between Slackware and companies like Red Hat, so I don't understand the campaign to make Slackware great again better suited for enterprise use. I believe most Slackers are perfectly happy with running Slackware on their personal computers or in small business environments without the need for central administration.
Let's not go wild and rip Slackware apart to cater to the commercial interest from a few but loud users. Even with implementing the proposed changes, it would be absurd to believe Slackware Linux would become a contender to Red Hat, Suse and friends in corporate environments.
Linux is all about freedom of choice and if you're in need of an enterprise Linux distribution then simply pick the one that best suits your needs. Pay your subscription fees and enjoy the cold and dark corporate world :-)
Let the rest of us enjoy one of the last UNIX-like Linux distributions available and leave the technological decisions to our benevolent dictator.
Happy slacking!