The Slackware Linux Patreon page is officially confirmed
Patrick Volkerding has finally confirmed the authenticity of the Slackware Linux Patreon page in a post over at LinuxQuestions.org.
After the Slackware Patreon page was initially discovered in mid-June 2019, it has been the source of quite a bit of debate regarding its authenticity. Anyhow, with that question out of the way, the bigger question now is whether there is still enough interest in Slackware Linux to make it a sustainable business for Mr. Volkerding.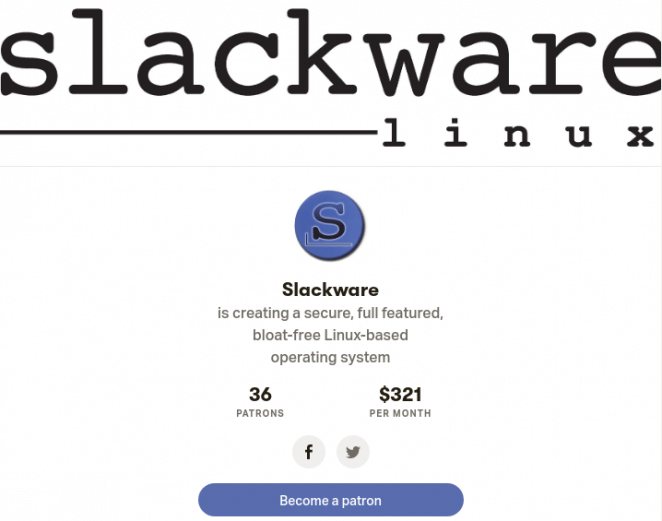 You can answer that question by becoming a patron of Slackware Linux and help to secure a future for the most UNIX-like Linux distribution still around. It's not too late before it's too late.